LEV PRYZANT.THE HEIGHT - Дукат, вул. Володимирська, 5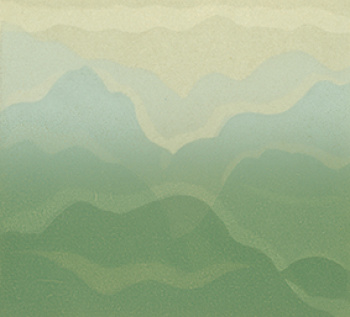 LEV PRYZANT.THE HEIGHT - Дукат, вул. Володимирська, 5
From March 12 to April 10, an exhibition of the original Ukrainian graphic artist Lev Pryzant will be held in the hall of the auction house "Dukat".
The name of the master is well known to the old generation of Kyiv artists; his outstanding engravings and perfect watercolors are stored in leading state museums and famous private collections, however, a wide range of national art lovers almost do not know these works. The artistry of Lev Semenovich Pryzant is often mentioned by his students (he taught at the T. Shevchenko Kyiv State Art School for over 30 years), as for many of them he was a true guru. Yulii Sheinis used to say of his friend: "An ordinary man – that's, apparently, how he defined himself. In any case, he showed no sign of ambition in his work. It was usual for him to know more, to do more and to understand more… And then. What teacher did the parents want for their children? - Lev Semenovich! Whose  watercolor is it? – Lev's. This engraving can only belong to him. Wood, metal, glass, prints - there was no subject through which he did not seek to have a good look. "
The life and work of Lev Pryzant represent the way to the peaks: long trips through the Carpathian and the Caucasus mountains on the one hand, and a fanatical journey to the peak of mastery and harmony on the other. Mountain tourism, which became extremely popular among young people in the 1960s and 1970s, has attracted many artists. Hubariev O., Yakutovych H., Mokhor Y., Krasnyi I., Sheinis Y., and Pryzant L. overcame mountain passes, discovering new horizons of world outlook. The space of nature engrossed the inspired traveler, so that the spirituality of the mountain landscape caught the whole artist's attention.
The unique recognition of Lev Pryzant's works is in the transparency of the image, a kind of "incorporeity" of mountain ranges and ancient buildings. According to Avramenko L., "in these works, the subtly seeing of plans through plans became the main technical thing. Precisely this issue miraculously provided depth not only of space, but also of time and memory. Stacking of spaces, piling of plans, all these endless tricks that look like camera's zoom in and out…"
The exhibition discloses the viewer the out-of-the-way legacy of one of Kyiv most original graphic artists. The exposition presents about thirty artist's works of the late 1970s - early 1990s, including outstanding watercolors, consummate engravings, colored and classic linorites, miniature woodcarvings and works from the well-known Svaneti Tower series.
Lev Pryzant (1930-1995)
Graduated from the Kyiv State Art Institute (1955). Specialist teacher – Pleshchynskyi, I. Worked in the fields of easel and book graphics. Member of NUAU (1960). The works are kept in the National Art Museum of Ukraine and other museum and private collections