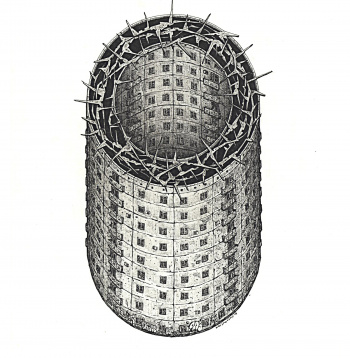 CHARITY AUCTION - онлайн
The French Red Cross in partnership with the Dukat Auction House will hold a charity online auctions of Ukrainian art. 
The money collected at the auction will be directed at the implementation of the humanitarian program of the French Red Cross in Ukraine: support of people in dire social situations, including those connected to the COVID-19 pandemic. 
The auction's collection features paintings, graphics, and photography by renowned Ukrainian artists.
Among the lots are works of Ihor Hryhoryev, Zoya Lerman, Pavlo Makov, Matviy Vaisberg, Oleksandr Askinin, Leopold Levytskyi.
Attention! Here are the rules of participation in the bidding:
To participate in the auction, you have to register and get your bidding participant number. This can be done on the website of the Dukat Auction House http://www.dukat-art.com/

You can bid both on the website and in personal communication with the managers of the Dukat Auction House.

You can take a look at the auction selection on the website of the Auction Hosue Dukat. Follow the news on social media (Facebook handle: @ДУКАТ)

The prices are in EUR.

The increment during the bidding equals approximately 10% of the last bid.

The information on the course of the auction will be displayed on the website.

Payments for the purchased lots are made within seven working days in cash or non-cash, whichever is convenient for you.

The buyer does NOT pay the premium since the auction is charitable.

The auction begins on April 10 and ends on April 24, 2020. Lots will be closed sequentially starting at 7 pm on April 24.